The Oscar-winning actor is back on the big screen and receiving awards buzz for her role in romantic comedy The Big Sick. But despite a string of earlier successes, the industry hasnt always been kind to her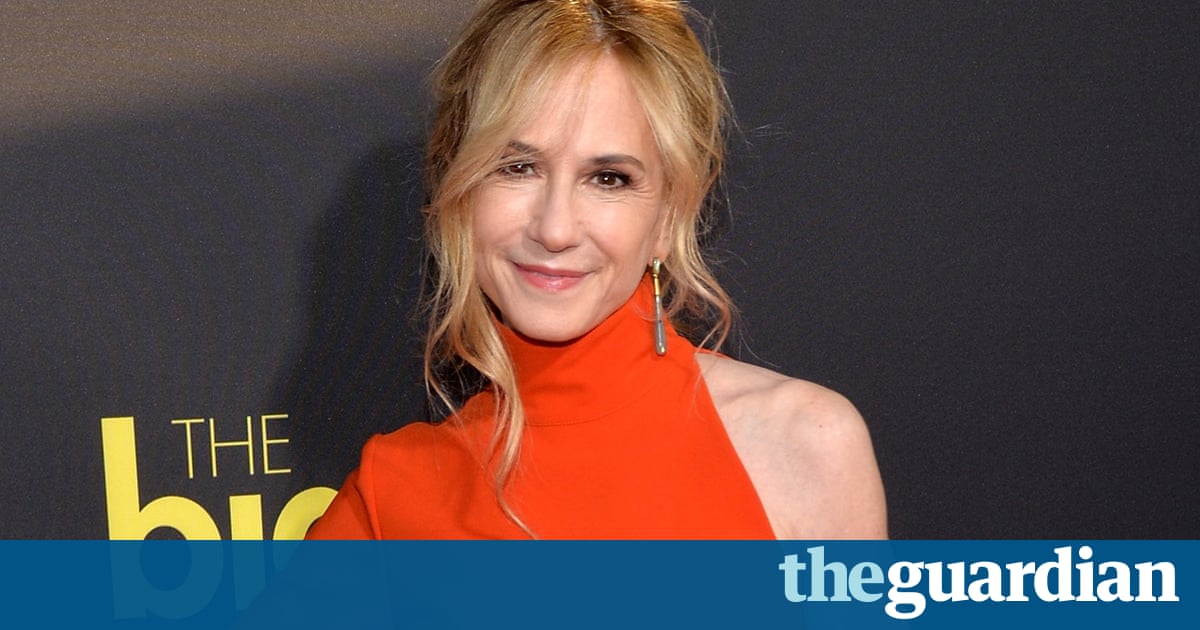 I havent been to Holly Hunters house and, Ive come to terms with the fact that I probably never will, but meeting her in a New York hotel room gave me a tantalizing idea of what kind of host shed be.
As I wait outside a suite at the Four Seasons, I can hear the Oscar-winning actor conduct some last-minute feng shui with a publicist, doubling up as furniture re-arranger. When I enter, shes up on her feet awaiting my arrival and quickly explaining that she wanted us both on the sofa together as the previous set-up was far too much like an interrogation. We sit and shes offering to serve me tea before talking through why its so much better in the UK (All I drink is tea but in a way, we just dont know how to do it) and offering up career-based empathy (Its got to be a weird job when you have to have to talk about movies that you dont like). Needless to say, most interviews dont tend to start with such informal warmth.
Maybe its just pure southern hospitality or it could be the result of a recent career boost thats lifted the 59-year-old actor out of smaller, often thankless roles, and back into the spotlight. Last year she made an impression, against all odds, in box office behemoth Batman v Superman: Dawn of Justice (arguably her most widely seen performance to date), she received raves at last years Toronto film festival for Netflix indie Strange Weather, cropped up playing Natalie Portmans mother in Terrence Malicks music drama Song to Song and her upcoming slate includes a buzzy HBO drama and a much-anticipated Pixar sequel.
But were here to talk about The Big Sick, a charming Judd Apatow-produced romantic comedy that recounts the real life courtship between standup comic turned Silicon Valley star Kumail Nanjiani, playing himself, and his now wife Emily V Gordon, played by Zoe Kazan. As the title suggests, its a love story with a twist, the sick referring to a coma that Emily found herself in after the couple broke up. Hunter plays her mother with enough comic gusto to spark early whispers of awards attention.
It goes to this really private and intimate place because Kumail and Emily meant it, she tells me, tea in hand. Thats one of the reasons I was attracted to it because it had an authenticity, it had even more than an authenticity, it has an inside track that I felt was compelling.
Its a rom-com as well as a family drama as well as the story of a comedian trying to get his career started as well as a delicately drawn portrait of Muslim life in America, the latter element arriving at a particularly necessary time. That is an unintended, unsought after byproduct of the movie, Hunter says. I dont think they were going for that at all but it is, for us, a crucial thing. For us as an audience, boy do we need to hear that.
The film also serves as a valid reminder of Hunters scene-stealing skills, curiously absent in recent years. She broke out in the late 80s with the one-two punch of Raising Arizona and an Oscar-nominated turn in Broadcast News but such high-profile roles still werent enough to guarantee her more work.
I remember that when I was in my 30s, a hot age for an actress, lots of offers were coming in but nothing was great and I didnt work for 18 months, she tells me. It was at a really fruitful age and I wanted to work. There was nothing coming down the pipeline that I thought was good and then I got The Piano. I have never been an easy fit. Im a leading lady character actor, I dont fit in one slot simply. Ive always been used to a certain amount of struggle and that prepared me wonderfully for a mature age.
An Oscar win for her role as a mute pianist arrived in the same year as a nomination for starring alongside Tom Cruise in The Firm and for a while, the industry was kind and Hunter appeared in serial killer thriller Copycat, Thanksgiving comedy Home for the Holidays and worked with Danny Boyle in A Life Less Ordinary and David Cronenberg in Crash. But by the beginning of the following decade, things started to change.
Im working on 40 years of being an actress and of course Im proud of that, she tells me. But also with that has come the price to be paid for being a female in the movie industry. Its a hard tightrope to navigate and then to be an older woman, it has its own very special challenges. But Ive worked even when people didnt know that I was working. Sometimes its very difficult to do a movie thats good and then have that movie make it to the light of day.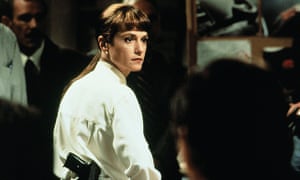 Read more: https://www.theguardian.com/film/2017/jun/23/holly-hunter-the-big-sick-interview-age-women-hollywood