Ex-footballer helps his Kent & Curwen label step out from Savile Row as others push at ideas of menswear and even clothes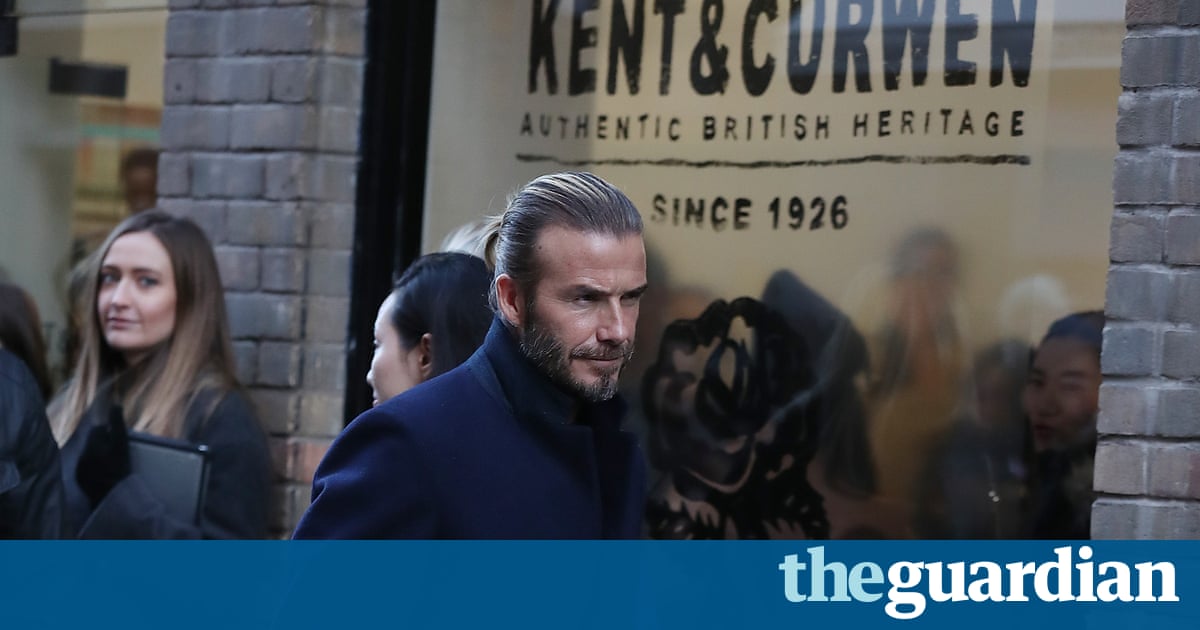 London fashion week mens is dedicated unsurprisingly to finding a vision of modern British manhood. And David Beckham, Essex boy, football captain, dad, style setter and outright brand, has been a pin-up of mainstream masculinity for two decades now. Kent & Curwen, a rejuvenated brand founded on Savile Row in 1926, has been working with the him since 2015 when he become majority owner. To celebrate a new store on Floral Street a move from Savile Row Beckham hosted a lunch on Sunday. The menu was appropriate: pie and mash followed by sticky toffee pudding.
https://buzzaroundtheweb.com
Kent & Curwen worked with Perry Ogden the photographer behind the 1999 book Pony Kids, portraits of traveller teenagers and their horses on its autumn-winter 2018 images. Displayed around the new store, these worked well to bring out the Beckham-branded type of British pedigree, one that comes with a bit of grit. They are of young boxers in Bethnal Green and footballers on Hackney Marshes, where a young Beckham played.
This is in contrast to Kent & Curwens pre-Beckham image, one more comfortable on Savile Row. The clothes, designed by its creative director, Daniel Kearns, still retain a collegiate feel striped knitwear, duffel coats and checked jackets but the new aesthetic is coming through. There were also bomber jackets and a T-shirt with the emblazoned with no guts, no glory. Other repeated motifs included the rose, as seen on the brands signature rugby shirt, and the familiar three lions crest.
Beckham, who was sporting a neat man bun on Sunday, praised Ogdens experience of shooting raw young talented kids, adding: Thats what the brand is about. Its very multi-generational. I can go in the store and find something great and my 15- or 18-year-old kid can go in the store and find something great.
The former England captains own contribution plays out particularly well in Asia where Kent & Curwen have multiple stores, including 100 in China. I think what I bring to this is I am very British, I did wear the three lions for 15 years, said Beckham. Having the relationship in Asia that I have, the popularity that I have, it helps.
[wp_ad_camp_5]
Comments
comments
Powered by Facebook Comments