Total nuclear destruction is "only one impulsive tantrum away," this year's Noble Peace Prize winner warned while accepting the award for an international anti-nuclear weapons campaign.
"The risk for nuclear weapons use is even greater today than at the end of the Cold War. But unlike the Cold War, today we face many more nuclear armed states, terrorists and cyber warfare," she said. "A moment of panic or carelessness, a misconstrued comment or bruised ego, could easily lead us unavoidably to the destruction of entire cities."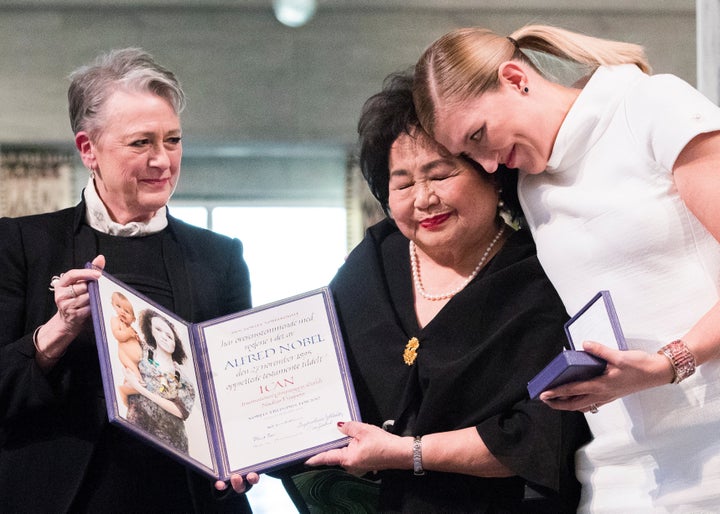 On Sunday, Fihn accepted the prestigious award alongside atomic bomb survivor Setsuko Thurlow, who recalled climbing out of rubble toward the light after the U.S. dropped an atomic bomb on her city of Hiroshima, Japan, in 1945.
Thurlow, while recalling that life or death moment at the age of 13, urged countries to sign the international Treaty on the Prohibition of Nuclear Weapons.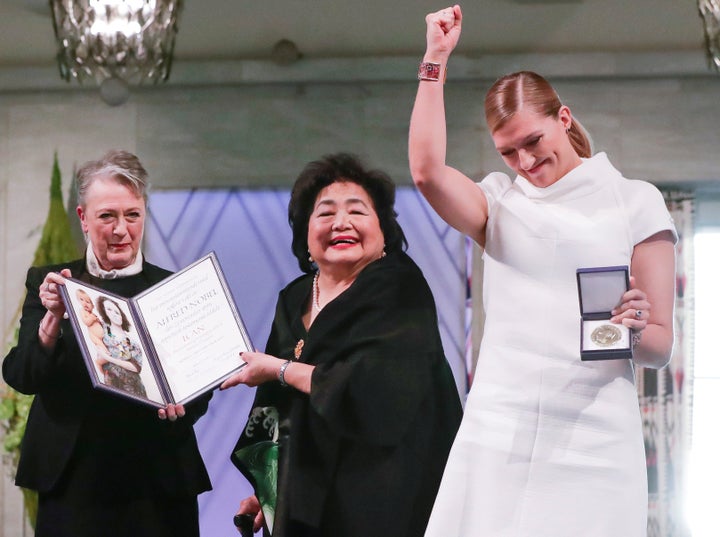 "A nuclear war could kill millions of people, dramatically alter the climate and the environment for much of the planet, and destabilize societies in a way never before seen by humanity. The notion of a limited nuclear war is an illusion," she said.
Comments
comments
Powered by Facebook Comments