Inspired by a James Bond parade scene, festivities including La Catrina are taking over from the once-popular trick or treat
https://buzzaroundtheweb.com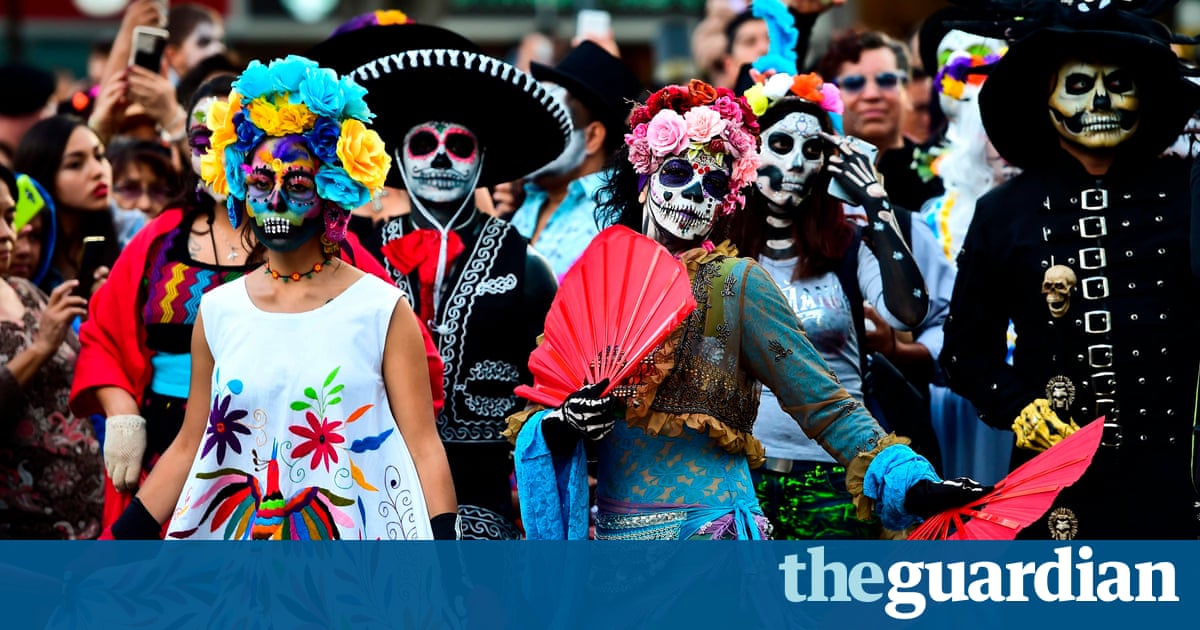 Paul del Castillo strolled down Mexico Citys grand Paseo de la Reforma dressed in a tuxedo and top hat. His wife, Fabiola Martnez, wore a wedding dress. Both had their faces painted as skulls.
Castillo, who runs a small shop, said that he used to celebrate Halloween. But this year the couple plunged into the festivities to mark the Day of the Dead, which in Mexicos main cities is incorporating the fun of Halloween and trading solemn ceremony and private introspection for partying and public spectacle.
I like Halloween. But I like our Mexican culture, our Mexican traditions better, said Del Castillo. This is reviving a Mexican cultural tradition. And its displacing Halloween.
Until recently, some Mexicans fretted that the imported celebration of Halloween would overshadow the Day of the Dead. But the Mexican festival has proved remarkably resilient.
Mexicans mark the day by building altars in their homes, with offerings of food and drink for the departed and they still hold grave-side vigils on 2 November, when they believe their relatives return to visit.
But in the past five years, Dead of the Day has moved out of the graveyard and into the public street, thanks in part to Hollywood.
[wp_ad_camp_5]
Comments
comments
Powered by Facebook Comments