Coatess eloquent polemics on the black experience in America brought him fame and the admiration of Barack Obama. Here he talks about the rise of white supremacy and why Trump was a logical conclusion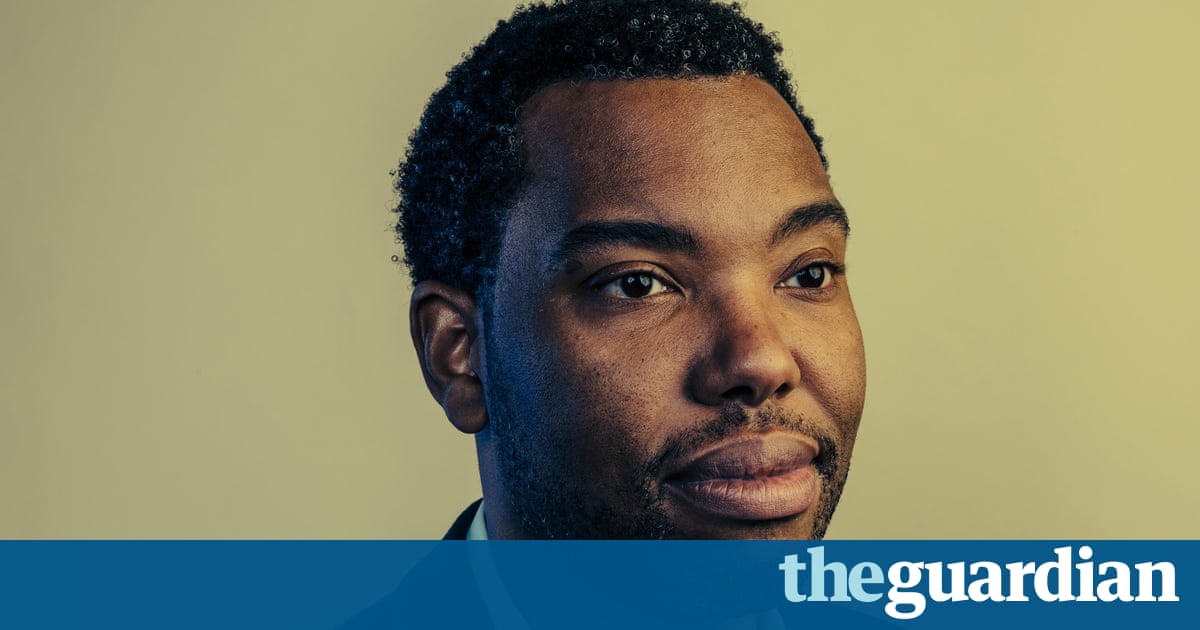 Ta-Nehisi Coates is short on sleep. He did five interviews yesterday to promote his new book, We Were Eight Years in Power: An American Tragedy. Today there was another at 7am, then surgery to get a little thing removed from his neck. As his tall frame appears in the doorway of an office at his New York publisher, a bandage is visible above the collar of his blue suit jacket.
Coates is friendly but fatigued and yawns several times during the course of our conversation. Some questions animate him and he digs deep with evident passion; others elicit a brief I dont know. The interview doesnt always flow. But even on an off-day, Coates, 42, is more compelling than almost any other public voice about the state were in. The New York Times described him as the pre-eminent black public intellectual of his generation. The novelist Toni Morrison compared him to James Baldwin. He emerged as the equivalent of poet laureate during Barack Obamas presidency, chronicling the spirit of the age. If anything, the advent of Trump has pushed his stock higher. Coates admits it is tremendously irritating to be in constant demand by the media, as if he is sole spokesman for African American affairs.
But he does have much to say about Trump and the divided states of America. His book is a collection of eight essays he published during Obamas eight years in office plus new material, including an epilogue entitled The First White President, in which he contends that Trumps ability to tap the ancient well of racism was not incidental but fundamental to his election win. Many people have called Trump a racist or white supremacist, but Coates has the rare ability to express it in clear prose that combines historical scholarship with personal experience of being black in todays America.
Halifu Osumare, director of African American and African Studies at the University of California, says: Ta-Nehisi Coates has done his homework, including much self-reflection. He clearly knows his literary forerunners [Richard] Wright, Baldwin and Morrison, yet he speaks as a 21st-century writer. He eloquently conflates the personal, political and the existential, while telling it like it is.
Certainly, in contrast with other commentators, Coates has no qualms about stating that the White House is occupied by a white supremacist (a term he does not apply to other Republicans, such as George HW Bush or George W Bush). He lays out evidence that Trump, despite his upbringing in liberal New York, has a long history of racial discrimination. There was the 1973 federal lawsuit against him and his father for alleged bias against black people seeking to rent at Trump housing developments in New York. Trump took out ads in four daily newspapers calling for the reintroduction of the death penalty in 1989 after five African American and Latino teenagers were accused of assaulting and raping a white woman in Central Park. Even after the five were cleared by DNA evidence, he continued to insist: They admitted they were guilty.
He was once quoted as saying: Black guys counting my money! I hate it. The only kind of people I want counting my money are short guys that wear yarmulkes every day. More recently, Trump was a leading proponent of the birther movement, pushing the conspiracy theory that Obama was not born in the US and therefore an illegitimate president. While running for president, he said that a judge of Mexican heritage would be unfair to him in a court case because he was a hater and a Mexican. In one interview, Trump refused to condemn the Ku Klux Klan (he subsequently blamed a faulty earpiece).
In his epilogue, Coates writes: To Trump, whiteness is neither notional nor symbolic, but the very core of his power. In this, Trump is not singular. But whereas his forebears carried whiteness like an ancestral talisman, Trump cracked the glowing amulet open, releasing its eldritch energies.
Since then, there has been a white supremacist march in Charlottesville, Virginia, in which a civil rights protester was killed, prompting Trumps comment that there were very fine people on both sides. Today, Coates adds the presidents visit to hurricane-hit Puerto Rico to Trumps charge sheet: Just yesterday, he goes to a part of the United States thats been devastated by a natural disaster and throws toilet paper out to the crowd like theyre peasants or something. There are people in this country who will not be happy until Donald Trump is literally executing a lynching before theyll use that term [white supremacist]. Im not going to play around; lets call things what they are.
Last month Trump was at it again, condemning American football players who take the knee during the national anthem to make a statement against racial injustice. Throwing red meat to his base at a rally in Alabama, he called on team owners to fire them and to say: Get that son of a bitch off the field right now. The protest was started last year by Colin Kaepernick of San Francisco 49ers. Coates reflects: Kaepernicks protest has been very successful. I really appreciate the fact that hes been giving away money to organisations; he pledged to give away a million dollars and hes been doing it.
But Trump used his familiar tactics to divert and distract, kicking up bitter divisions around the anthem, the military, how much sportsmen earn, the meaning of patriotism and, of course, himself. Amid the media storm, it was easy to forget what the original protest was about. The police brutality element has been lost, but I think that is a danger that all protests face, Coates says. At some point, youre always co-opted, successful protests especially. It happened in the civil rights movement. People forget that the 1963 march [on Washington] was for jobs: that somehow got lost, and it became this warm, fuzzy thing [now best known for Martin Luther Kings I have a dream speech].
[wp_ad_camp_5]
Comments
comments
Powered by Facebook Comments